January 22, 2013
January 21, 2013
How I feel when I have to work on MLK Day:
Credit: Skirt
Tweet
January 14, 2013
When my Managing Director tries to get us excited about an obviously shitty deal:
Credit: Skirt
Tweet
January 2, 2013
#WheninFinance On Mashable & Quartz
The only thing #WIFs like more than money is getting their egos stroked, so we were pretty happy to be featured in Quartz' article of The Year In Finance As Expressed Through Hashtags. 
Mashable featured the article as well.
Then it trended on Twitter.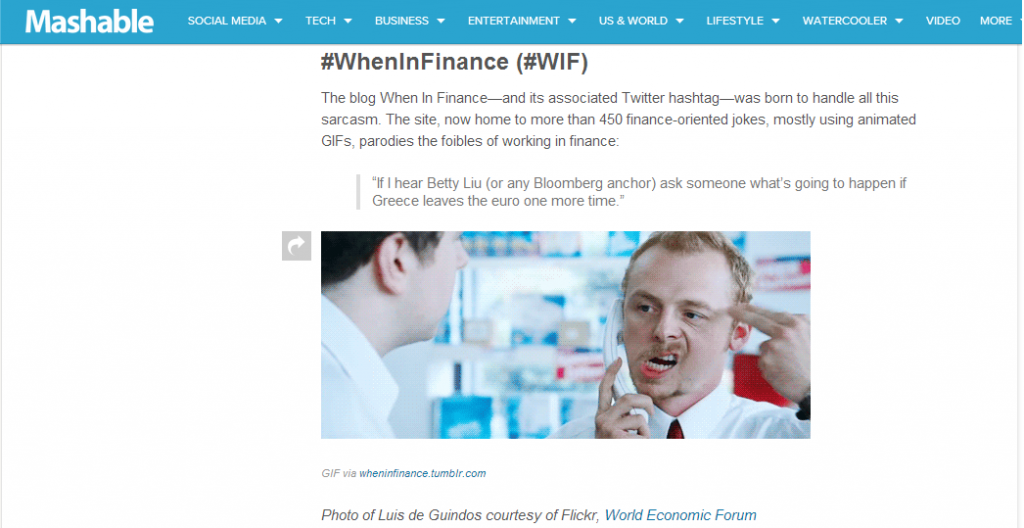 Thanks to Simone Fox, Mashable, and Quartz for putting us in the same class as #BernankeGifts and #FedValentines.
And thanks to all you #WIFs for sharing your gifs, stories, tweets, and pictures with us in 2012—whether by tagging them with #wheninfinance on Twitter and Instagram, or by emailing us.
We hope to do some fun new things with you all in the new year. 
Now, countdown to bonus season.
Your Friends,

WheninFinance. 
Tweet
December 26, 2012
Coming into work the day after Christmas:
and trying to make it look like I'm doing actual work:
Credit: Skirt
Tweet
December 21, 2012
Congratulations, Future #WIFs.
Congratulations to all you future #WIFs on finishing up the year/semester. We see so many of you on our Instagram and Twitter: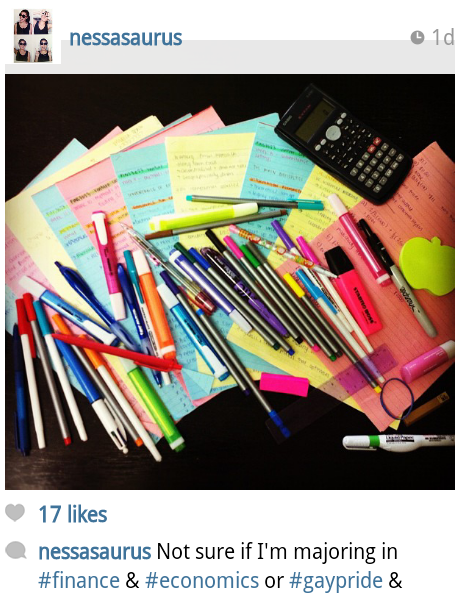 We hope our site gives you an accurate depiction of your post-grad life: slave hours and heavy drinking.
Your Friend,
#WheninFinance 
Share your Instagram photos by tagging them with #wheninfinance. To have your pictures shared anonymously from our Instagram, send us an email.
Tweet
December 21, 2012
Working in VC, watching banking friends complain about hours and bosses:
Credit: M / NY / VC
Tweet
December 19, 2012
December 13, 2012
Getting an offer to jump to REPE that was completely unexpected:
How I felt when they threw me to wolves on my first day and I remembered I had no RE experience:
My reaction when I was given no changes to make on my model
Tweet