December 12, 2012
December 12, 2012
Are You Following Us On Instagram?
You should be. Shame on you.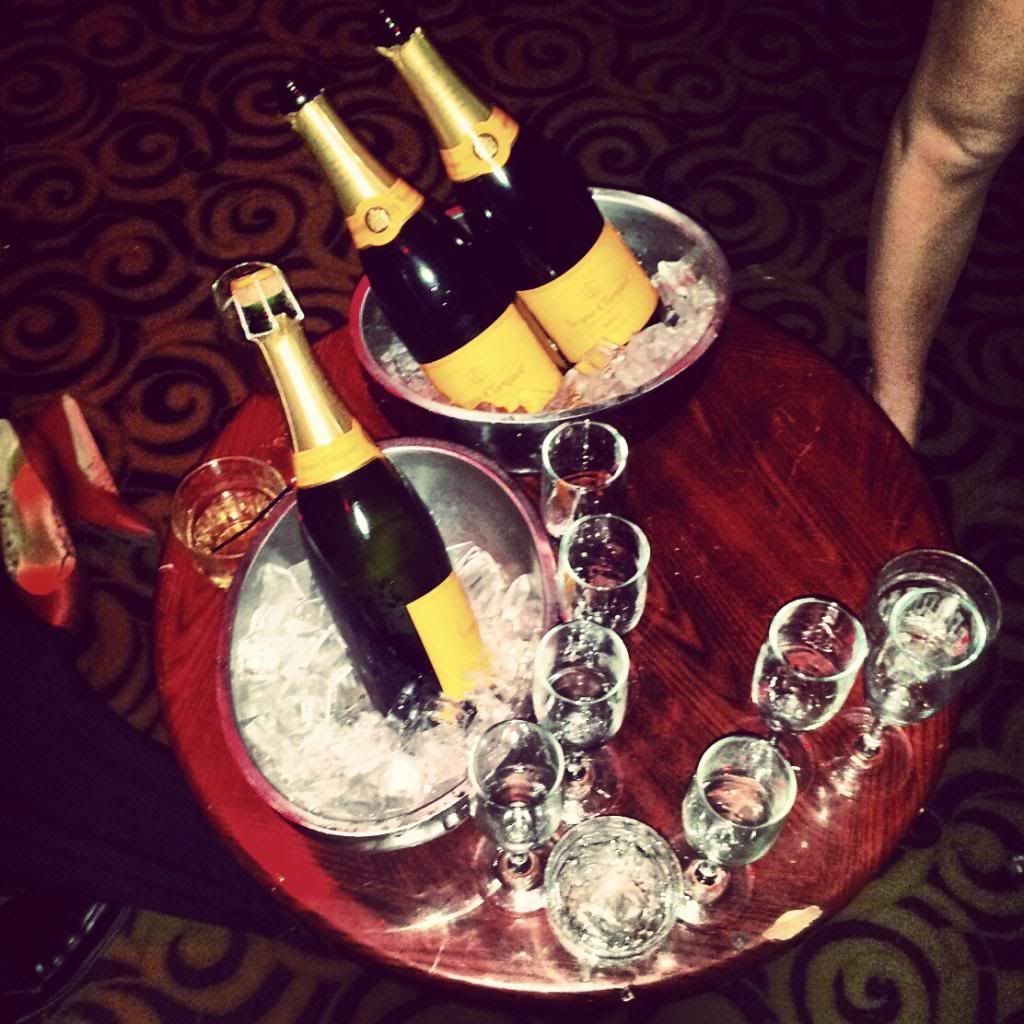 Submit your photos to be posted on our Instagram, like the holiday party gem above, or tag your Instagram photos with #WheninFinance.
Tweet
December 11, 2012
Going to Market: When I have to call the bottom tier buyers:
Credit: M/IB/Chicago
Tweet
December 10, 2012
A #WIF Christmas Jingle: Bonus Claus Is Coming To Town
We got this #wheninfinance Christmas jingle in our inbox over the weekend with a note that read: "Now as you read this, just imagine the most senior MDs singing loud and clear whilst glaring towards the analysts around the room. Don't know how that makes me feel."
"BONUS CLAUS" IS COMING TO TOWN
You better not sleep
You better not try
Just bust your ass
We're telling you why
Bonus Claus is coming to town
—-
He's making a list
He's checking it close
Gonna find out who's hot and who's toast
Bonus Claus is coming to town
—-
He sees you when you're resting
He knows when you're awake
He knows if you're at your desk
So show up, for appearance sake!
—-
Oh' pound on Excel
Make spreadsheets fly
Better go fast
We're telling you why
Or Bonus Grinch is coming to town
Share your holiday party stories (short or long), gif reactions, and photos to us at wheninfinance@gmail.com and tag with #wheninfinance on Instagram. 
Tweet
December 6, 2012
When I'm on hold for 20 minutes waiting for the pricing call to start:
When I reply all to the entire working group asking if the call is going to start:
When I realize the pricing call already started without me:
Credit: M / LevFin / Ohio
Tweet
November 28, 2012
When the guys bring ugly dates to the holiday party:
Credit: Skirt
Tweet
November 26, 2012
When the other intern comes in 3 hours late and thinks nobody will notice:
My boss' reaction:
Credit: M / Intern / Merrill Lynch
Tweet
November 21, 2012
The Holiday Party:
Expectation:
Reality:
Credit: Skirt
Tweet
November 17, 2012
When I'm the only female on the deal:
Credit: Skirt
Tweet
November 13, 2012
When my VP calls me over for another turn on a book
Credit: M / IBD / NYC
Tweet
2
of
13
Previous page
Next page